The Maverick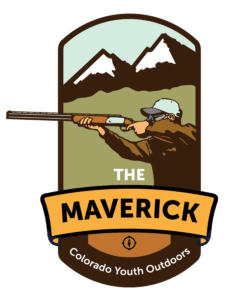 The Maverick 2017
May 5th &6th
Presented By
 On behalf of the Colorado Youth Outdoors Board, Staff and Committee, we would like to say THANK YOU! We know you have plenty of choices to support many wonderful causes. Your choice to support CYO through The Maverick is quite humbling. We had perfect Colorado weather, great scenery, a custom course to shoot, and wonderful people. We hope you enjoyed the shoot and we greatly appreciate your participation.
We feel very fortunate to have so many great supporters which allow us to provide opportunity for our participants to build their relationships through traditional outdoor recreation. CYO is proud to turn your financial support into hours of intentional Relationship building recreation.  We are also very proud to use your funding to further develop one of the Nation's finest traditional outdoor education campuses. With Tens of Thousands of guests to this campus, we feel we are truly making an impact on family Relationships. The Maverick shoot and your participation are critical to this endeavor.
As you are most likely aware, we were fortunate enough to have sold out Friday team sponsorships; 5 months prior to the shoot. Unfortunately, being completely sold out led to some previous participants unable to attend this year's Maverick Fundraiser. Likewise, our Saturday teams were just 4 teams away from having a complete sell-out. The Maverick is committed a limit of 60 teams per day.
If you had a great time this year and want to secure a shooting team for next year please feel free to call Shayne Heckman at 970-663-0800 or email her at Shayne@coloradoyo.org
Thank you for being a part of the CYO family and we look forward to seeing you again next year May 4th and 5th!
Thank you to all of our amazing supporters!