The Scoot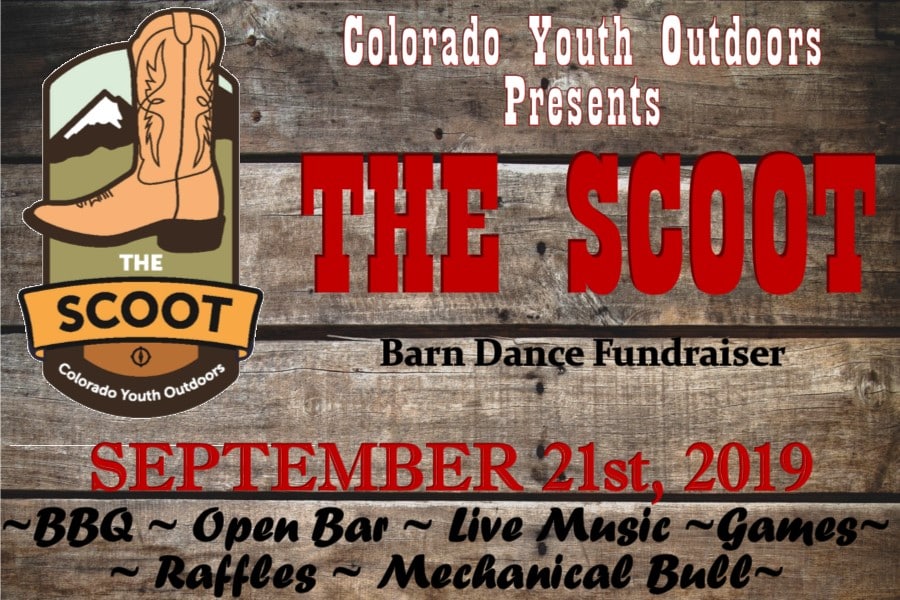 The Scoot Barn Dance Fundraiser Countdown
The Scoot Barn Dance Fundraiser
The Scoot is an annual Barn Dance Fundraiser 
Entertainment by Southern Fryed
 Dinner, snacks, and some of Colorado's finest Brews and Spirits
Come cut a rug, ride a bull, win some raffles, and just have some good ol' fashion fun!
The Scoot barn dance fundraiser benefits Colorado Youth Outdoors helping us build relationships through traditional outdoor recreation. CYO impacts over 10,000 individuals each year by providing a great campus for programming, other nonprofits, and school programs. CYO is truly Where RELATIONSHIPS Grow.
Please Note: The Scoot is a 21 and older event!
If you are interested in sponsoring The Scoot Please contact Kory at kbright@coloradoyo.org or call (970) 663-0800.